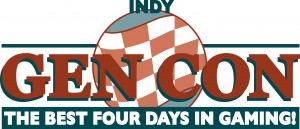 Well, many of us on Loremaster are packing up and going to Gen Con! I wonder what kind of mischief I'll get into this year? While my schedule is a bit less hectic, there is still a lot to accomplish. If you see me, make sure to stop me, and say hello. I'll be all over the place, but you can be sure to find me on the D&D Monster Design Live panel with Wizards of the Coast, and the awesome Ennie Awards ceremony with my TURD t-shirt on! Sadly, I am not up for any awards this year, but I wouldn't miss the chance to honor my buddies. This year I intend to hit up many different types of games and try out some new ones. I hope to find some great deals in the dealer room on some Warhammer Fantasy miniatures as well as some MTG cards. Every year offers something new for me to tear through, so who knows what kind of awesome gaming-goodness I'll find.
Finally, I have no clue what will be announced during the WotC D&D product preview, but I have a sneaking suspicion my latest big-boy project will be listed.
You should stop by and watch as I scream like a school-girl at its announcement. If it's not mentioned, you at least get to watch me give Greg Bilsland a
noogie
.
Here's a video of the mayhem I caused last year-
http://www.youtube.com/embed/4OLqlKm4u0w

Keep gaming, and please don't trash the place while I'm gone!
-Matt