One complaint I hear repeatedly, at DDXP and elsewhere, is the lack of story and role-playing in many 4e games, especially organized play games. While I donít think 4e precludes role-playing, Iím not sure it gives as many tools as it could to encourage that type of game play. By reading a number of blogs and other resources, Iíve put together a toolkit to help and I thought I would share it here.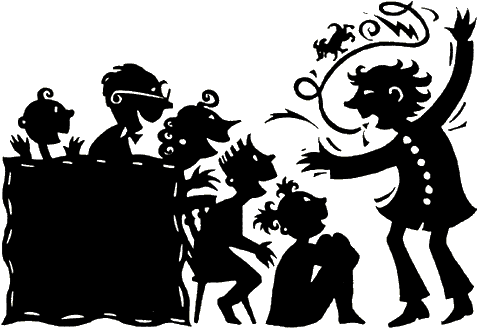 Invite Your Players to Participate
Historically, a common way of playing D&D involved the DM having a firm control over the entire story and the players just having control over their characters and their words and actions. Asking players to create the world was unheard of and DMs often would describe all the details of what the characters did, including the battle scenes.
While some players like this, for a number of them it cuts them off from the game. At that point, instead of creating a story together, they are just running through someone elseís story. So remember to invite your players to participate. Feel free to start small. Ask them to describe a critical hit or a kill, two things that are often the most cinematic. If youíre comfortable with it, from there, ask them to describe the items they would like to find in a shop or even a shop they would like to find in a town. Remember to reinforce their participation with positive feedback and even if you canít say yes to the whole thing, find something you can give them.
Tensions and Factions
My first campaign world, Arcadia/Newham was built around tensions. The human shipbuilders to the south wanted the ironwood found in the elven woods to the north. Within Barmouth, the old guard felt threatened by the burgeoning merchant class and the capital, Newham, felt far away and out of touch. In between, rebel groups were gaining steam among the populace and another group was secretly plotting their takeover of the whole thing. I revealed some of the tensions to the players before they started and let them discover even more as they traveled from place to place.
These tensions and factions helped us in a number of ways. First, they created reasons why the various characters acted the way that they did. While his violent outburst made it hard for him to continue in our party, it made sense why the PC gnome coup de graced the robber at Hallomakís house. The robber was a member of FAN (Free Arcadia Now), a group working to increase logging of ironwood, by extension, destroying the gnomeís home and those of his friends.
Besides guiding actions and reactions, they provided meaningful details to an otherwise bland world. I mean, otherwise, I just had a land with elven woods, dwarven mountains and human farming and cities in between. Not a whole lot a player can really own in that and stay interested. In my next campaign, Iím going to take this a step further. Iíll open it to the players to work with me in creating those factions and molding them into something they really like.
Challenges and Strategies
D&D games are really about a series of challenges. Whether itís tactical combat, traveling through rapids or negotiating with a king, the game is about presenting a challenge to the PCs and seeing how they overcome it. For too long, weíve focused on the details of how they work through these challenges rather than the framework for problem solving. We listed skills and DCs for skill challenges or detailed a small number of ways, often 1, of ďwinningĒ a combat.
I say enough. We should instead focus on the goals of the challenge and suggest strategies players can use to meet them. The Red Box went this route in its skill challenge as well. As a player, itís much easier for me to answer if Iím asked how I would solve a murder mystery than it would be to say how I would use these small number of skills to solve the same problem. By reinforcing strategies, the story comes naturally, instead of saying create a story that explains how you use these particular skills.
In my DDXP game, the PCs were confronted with what they believed to be a case of injustice, the town baker, and friend of their captain, is charged with murder. The evidence is the simple fact that a piece of his chocolate cake was found next to the body. Case closed. Instead of focusing on what skills they could use to solve the mystery, I asked them how they wanted to investigate their theory. They explored the town, talked with a number of NPCs, and put together the clues that led them to who was behind the murders.
Make Choices Matter
This is probably one of the hardest things to do, especially in 4e. The problem is so many of the objective rules only cover combat and everything else is left up to the DM. While this isnít a problem for groups with a lot of trust and cooperation, many groups want ďrulesĒ to cover everything. Rules make players feel safe and are the DMís safeguard against accusations of unfairness. On the other hand, many have seen what happens when we have a rule for everything, the game bogs down and is often less fun.
A solution is to form a gaming contract at your table. It doesnít have to be formalized. Basically the group needs to commit itself to having fun (defined by the needs and wants of everyone participating) and they need to trust that while everyone will make a mistake, no one is out to get anyone else.
From there, find ways to make the choices the various characters make actually matter. Sometimes these consequences will be mechanical in nature and other times they will be more story based. Find a way to decide how the charactersí reputations affect how the NPCs treat them. Kill the son of the King in self-defense and donít expect the King to be happy about it. Rob the noble houses to get what you want and donít be surprised if youíre banned from court. Join a particular order and find that you gain a benefit in negotiation with some groups but not others.
So these are some of the tricks I use to encourage role-playing and story-telling at the table. How about you? What do you do?
Tracy Hurley is a recent convert to Dungeons & Dragons. When she's not planning her groups' next foray into the wonders of Newham Shire, she writes for her blog, SarahDarkmagic.com. You can often find her on twitter, as SarahDarkmagic, rallying her tweeps and bringing a bit of chaos to the land.